Why You Should Consider Luxury Vinyl in Your New Home
If you're in the process of researching a new floor, you've probably wondered: what is luxury vinyl flooring?
Answer:
Luxury Vinyl Flooring is a type of vinyl flooring which is designed to imitate natural flooring options. It usually takes the form of Luxury Vinyl Tile or Luxury Vinyl Planks, which imitates natural tile and hardwood floors, respectively. 
Should I consider them for my home?
Yes. Luxury Vinyl Flooring often represents a good choice for consumers due to its versatility, affordability, and quality. It is an especially good choice for families with young children and pets.
What do I need to know?
Luxury Vinyl Flooring represents the fastest growing product in the flooring industry. It is a high performance alternative to hardwood and tile flooring. In addition, Luxury Vinyl Flooring is inexpensive and visually stunning.
Manufacturers use a special type of plastic (vinyl) to create Luxury Vinyl Flooring. Until recently, manufacturers couldn't make vinyl flooring look like natural hardwood. Therefore, vinyl flooring was mainly used in commercial spaces, where fashion often takes a backseat to price and performance.
However, recent technological advances have allowed vinyl flooring to look and feel just like stone and wood, thereby providing a high performance product that looks like traditional flooring.
Why is the quality so good?
The durable performance of Luxury Vinyl Flooring comes from the way it is constructed. Basically, Luxury Vinyl Flooring consists of three layers. First, a high-definition photo of hardwood flooring is printed and glued onto something called the "backing layer." Next, a clear "wear layer" is placed on top of the photo realistic layer to protect the floor from scuffs and scratches. This clear layer is textured using 3-D printing, which makes the floor feel like its natural counterpart (see image).
Luxury Vinyl Flooring looks incredibly realistic; it is very hard to tell the difference between a luxury vinyl product and its natural counterpart (See Below).
What are the advantages of luxury vinyl over traditional materials?
There are three primary advantages to installing Luxury Vinyl Flooring in your home.
The first advantage is price: Luxury Vinyl Flooring represents some of the least expensive flooring on the market.

The second advantage is quality: Luxury Vinyl Flooring is incredibly durable. It does not scratch as easily as natural wood or stone, and it's waterproof. This means you can install Luxury Vinyl Flooring in areas where natural products can not be (like kitchens and bathrooms). This durability also makes luxury vinyl products a good choice for homes with pets and children. 

Finally, the third advantage of Luxury Vinyl Flooring is that it is environmentally friendly; manufacturers almost always use partially recycled materials to construct luxury vinyl products, thereby helping to prevent deforestation!
Conclusion
Installing Luxury Vinyl Tile and Luxury Vinyl Planks in your home represents a cost effective alternative to solid hardwood that doesn't sacrifice quality. In addition, recent technological advancements have made LVT and LVP almost indistinguishable from their natural counterparts. It will look and feel like you are walking on real wood!
If you're still wondering:what is Luxury Vinyl Flooring, please contact us. We're more than happy to provide you with an in depth explanation. 
Summary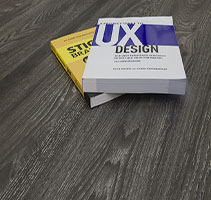 Article Name
Why You Should Consider Luxury Vinyl in Your New Home
Description
If you're in the process of researching a new floor, you've probably wondered: what is luxury vinyl flooring. Here is what you need to know:
Author
Publisher Name
Publisher Logo

Learn About Our
Find a Retailer