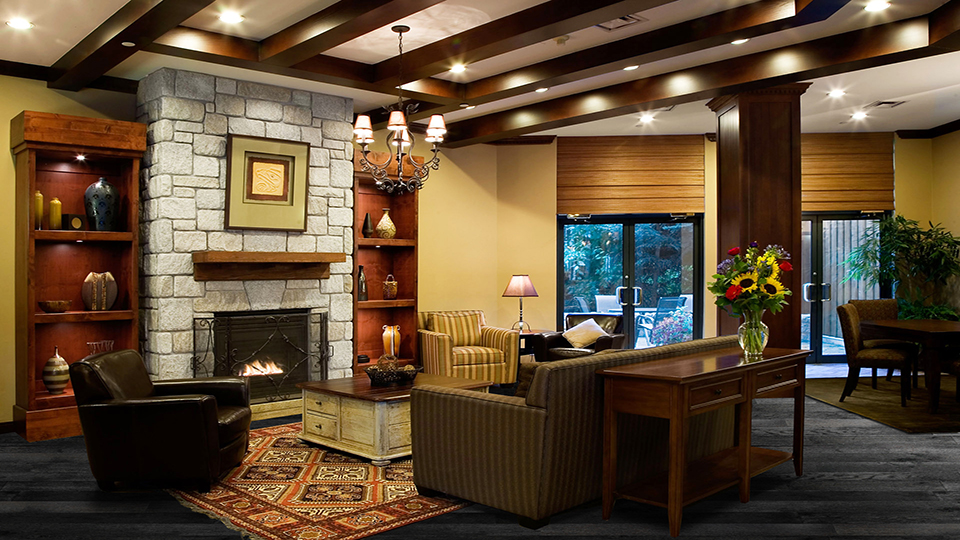 What is the application for Ferma Flooring Laminate Flooring?
We try to answer all the questions about laminate flooring applications.
All the Products
Beautiful knots and dramatic wood character of Wire Brushed Oceanside Oak gives you home the look and feel of natural wood. Learn more
What is the application for Ferma Flooring Laminate Flooring?
Is Laminate Flooring Durable?
Since Laminate is made from pressed wood, it is durable and resists scratches, moisture and wear and tear. 
Is Laminate Flooring waterproof?
No, at least FERMA  Flooring's laminate flooring is not waterproof.
What's the benefits of laminate flooring?
Versatility: Today laminate flooring can simulate the look of dozens of different natural hardwood materials. The printing process can also reproduce the appearance of a variety of natural stone, and ceramic flooring materials.
Goes Anywhere: With the exception of carpet, laminate flooring can be installed over almost any existing floor in the home. As long as a moisture barrier is in place and water prevention measures are taken it can also be installed at an grade This removes the hassle and expense of having to remove old flooring installations before installing new laminate materials.
Health: Laminate flooring is naturally resistant to the growth of mold and bacteria. It can also be treated with special allergen resistant and anti-bacterial coatings to make them even safer.
Expansion: The nature of the installation process means that the flooring material is not adhered directly to the subfloor. Rather all of the pieces of the floor are interlocked, or adhered one to another. That means that the material can expand, or contract, due to changes in pressure and temperature, without buckling and snapping against the subfloor.  
What's the drawback of laminate flooring?
Refinishing: Laminate floors can not be refinished. They have a single wear layer, and when that is damaged the individual piece needs to be replaced. Over time the wear layer on the entire floor will degrade and scratches will appear on the surface of laminate materials. When this occurs the entire floor will need to be replaced.
Sound: When you walk on a laminate floor it produces a hollow sound that makes the material feel fake and manufactured. This can be offset to some extent through the use of dampening underlayment materials, which can help to simulate the sound of natural hardwood flooring.
Unnatural Feel: While laminate can simulate the look of hardwood, stone, or brick perfectly, the illusion fades as soon as you feel the material with your bare hands. While embossing can provide a textural surface for laminate, the material itself has a man-made feel that makes it obvious that this is not a natural floor surface.
Environmental Concerns: Some environmental experts have expressed concerns over laminate materials that are made with compounds derived from formaldehyde. They claim that floors made with these materials can release volatile organic chemicals over time, which can have harmful effects on the air quality of the surrounding room.
Lifespan: The lifespan of a laminate floor is based on the quality of the material and the thickness of the wear layer. Most laminate floors will come with a warranty, however, it is important to check the terms and conditions of that warranty before you buy. In some cases, you will need to take certain precautions during the installation process or risk voiding the warranty and losing its protection.
Isn't there a hollow sound when you walk on a laminate floor?
Since laminate flooring is generally a thinner type floor you may notice a little more noise when walking on them. To help reduce excessive noise FERMA provides standard underlayments and premium underlayments. 
Can I put laminate flooring in the kitchen, bedroom, basement, bathroom, living room?
Kitchen: A good choice. Laminate mimics the look of hardwood and comes with a lower price tag. The surface resists stains and scratches, and cleanup is Snap.
Bedroom: An OK choice. with laminate flooring in a bedroom, you have the ability to achieve the look of hardwood, without paying the price, or needing to worry about maintenance and damage issues. However, the problem with laminate flooring in bedroom  is that it is not as resilient as hardwood or other hard surface options. The wear layer will fade over time, and it is not possible to get these surfaces refinished. That means that when the floor starts to show its age, you will have no option but to remove and replace it.
Basement:  A great choice. Laminate flooring is an ideal option if you're is seeking a low cost, do-it-yourself flooring material in the basement. The key is to eliminate any moisture problems before laying the flooring in order to avoid damage to the floor in the future.
Bathroom: A great choice. Heat and humidity are tough on just about anything and bathroom spaces seem to specialize it both.
Living room: A great choice. Laminate flooring is warm, inviting and brings your living room to a whole new level.
Find a Retailer