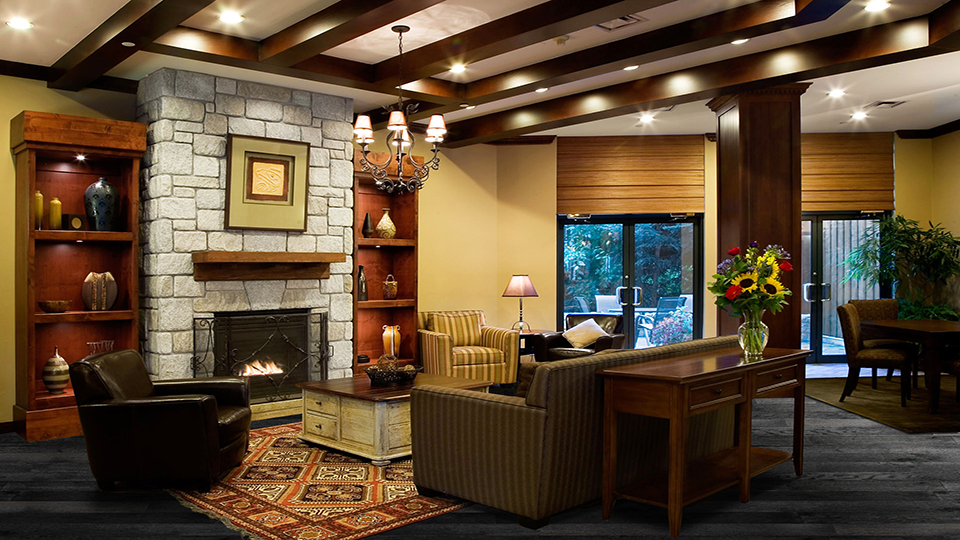 What is the applications for Solid Hardwood?
FERMA's answers regarding durability, waterproof, suitability, etc.
All the Products
Northern Oak – Truffle features beautiful, rustic hardwood flooring for added beauty Learn more
What is the applications for Ferma Flooring Solid Hardwood?
Is Solid Hardwood Durable?
Not necessarily. The durability in solid hardwood species might be varied. Among all the species, Oak, Maple, and Cherry are the hardest. On the contrary, exotic woods are not very durable, although they are expensive due to their attractive appearance.
Is Solid Hardwood waterproof?
No. The solid hardwood flooring from FERMA are not waterproof.
What's the colors and textures of Solid Hardwood?
Board Width:

At FERMA, these width are available: 3 ½, 3 ¼, 3 ⅝, 4 ¾, 5. The length of Solid hardwood at FERMA is random. 1 to 4 feet (12"-48").  
Colors: the color of solid hardwood range from white to grey, from yellow to grey, from brown to black. Depending on the species and finish, there are various color you can choose from.
Textures: All the gloss level of hardwood floors at FERMA is the same 55%-60%. However, the textures are not the same. Some have very busy grain like Northern oak – Butterscotch and Northern oak – Frappe.  Some have distinct texture like Brazilian Tigerwood – Natural. Some others have smooth surface like Northern Oak – Smoke and Hard Maple – Pewter.
Can I put Solid Hardwood flooring in the kitchen?
It's not a great idea. There are high traffic and high moisture in a kitchen. Besides, spills, drops, cooking accident happens very frequently in the kitchen.
If you want to install Solid hardwood in the kitchen by force, please remember the following tips:
Oak is one of the strongest wood species in solid hardwood, which really helps help small dents and scratches.
Choose micro-bevels rather than regular sized bevels, because micro-bevels will help prevent dirt and grit between boards.
Damaged floating "click" floors will be easy to replace. So use floating "click" floors!  
Place rugs in front of sink, stove, and under the fridge, dishwasher and pet bowls.
Choose lighter color for kitchen, because dust are not as visible as it is on darker flooring.
Try to avoid dishwasher, sink and fridge leaks, as water is the major enemy of solid hardwood.
Can I put Solid Hardwood flooring in the bedroom, basement, bathroom, living room?
Bedroom:

A good choice. Bedroom usually doesn't have much moisture. Solid hardwood floors add beauty and value to most of the styles of bedroom. No matter if you chose a floor for a child's room or master bedroom, there is a variety of solid hardwood flooring for you to choose from.
Basement: Not a great choice. A major reason is that solid hardwood is not waterproofed. The moisture level in the basement might completely damage the solid hardwood flooring. If you have to choose solid hardwood, it is better to install a more durable solid hardwood.
Bathroom: A bad choice. There are showers, warm baths, water overflows, spills and splashes, the bathroom is probably the most humid area of the entire home. The moisture in the bathroom might damage solid hardwood very quickly.
Living room: A good choice. As one of the most obvious rooms in style, the living room will definitely be benefited from the luxury of solid hardwood.
Is replacing carpet with solid hardwood always worth it?
This depends on your budget, personal preference, personal tastes, and the traditions in your community. Some people like soft carpet, and some others like solid hardwood. The following are some common sense and data in the market:
According to HGTV, the top requests for home buyers and renters when looking for a home is solid hardwood flooring.
National Association of Realtors found that 54% of home buyers are willing to pay more for a home with solid hardwood flooring.
Installing solid hardwood can vary according to different market you are in.
Solid hardwood can usually help your home sell faster.
Is solid hardwood a good choice for rent property?
In the renovation of the rental property, flooring is one of the most important features. A great flooring can change the rental property dramatically. There are pros and cons for solid hardwood flooring in rent property.
The Pros for solid hardwood flooring in rent property?
Solid hardwood looks warmer and softer than tile and stone. If there is not serious moisture in the area, solid hardwood can be a wonderful choice.
Solid hardwood brings a traditional look to the house, and it's also easy to maintain.
Solid hardwood with sanding can look as good as new, which is why solid hardwood can usually sustain for multiple years.
Solid hardwood is the best flooring for providing resale value.
The Cons for solid hardwood flooring in rent property:
Limited color and limited options for solid hardwood
Solid hardwood will be easily damaged by high-heeled shoes, a vacuum's power brush, and a pet nails.
Sunlight can fade hardwood over time.
Solid hardwood will be easily damaged if wrong products is used.
Find a Retailer