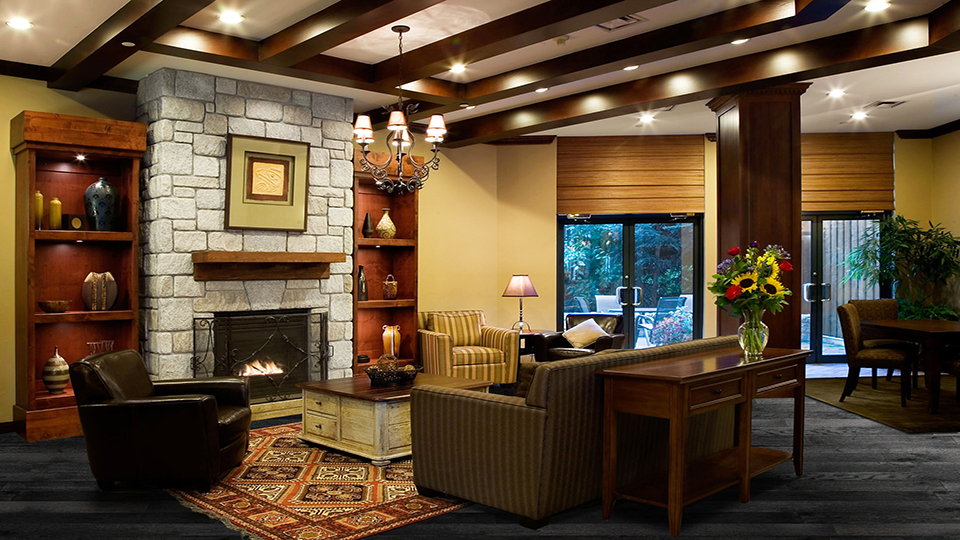 What is the Maintenance of Laminate Flooring?
We answer a bunch of maintenance questions regarding Laminate flooring
All the Products
Beautiful knots and dramatic wood character of Wire Brushed Oceanside Oak gives your home the look and feel of natural wood. Learn more
What is the Maintenance of Ferma Flooring Laminate Flooring?
Are laminate floors pet-friendly floors?
Yes, although laminate flooring looks like hardwood flooring, it provides a much more hazard-free environment for you to own a pet. 
Will a laminate floor fade or change color?
Most Quality laminates today use the best technology available. The top layers are designed to look just like real hardwood flooring and they protect the color and pattern against UV rays.
Can I replace a single damaged board?
Yes, since laminate flooring is installed using a Click-Lock method and is not attached or glued directly to the subfloor. You can unclick the flooring starting from the last boards installed, back to the damaged board and replace it. Then you simply re-click the boards into place without ruining the rest of your floor.
Can I sand and refinish a laminate floor?
No. Laminate floors are not made of wood and they cannot be sanded. A benefit of laminate flooring is that it is more scratch resistant than real wood, and if a plank does become damaged, you can easily replace that board without ruining the rest of your floor in the process.
Will my laminate flooring scratch? How can I repair scratches?
Laminate floors are highly durable, but they do have limits. If you drop or drag something heavy on a laminate floor, it will leave a mark. Manufacturers generally will have a touch-up kit available for their specific color lines. If the damage cannot be fixed with a simple touch up kit, replacing the damaged board is always an option.
Will sunlight affect my laminate flooring?
No. This makes laminate floors an ideal choice for locations where the flooring will receive a lot of sunlight.
What is the best way to care for laminate flooring?
Basic Maintenance: Use a dust mop, soft bristle broom or a vacuum cleaner with suction only to remove dust, dirt and loose particles on a regular basis. Avoid wet-mop cleaning with water or liquid cleaners. Use protective window coverings to block fade-causing UV rays and excessive heat from direct sunlight, and move rugs and furniture periodically to help your floor age evenly. During inclement weather, avoid exposing your flooring to water as much as possible.
Tips for preventing damage: You can remove stubborn stains (like paint, oil, tar, or markers) with acetone-based fingernail polish remover. Use ice to harden tough substances like wax or chewing gum, and then lightly scrape with a plastic scraper or a credit card. Be careful not to scratch the surface and wipe the area clean with a soft, slightly damp cloth.
Extra Protection:Invest in high-quality floor mats and protective pads under heavy furniture for an extra layer of protection on your laminate floors. Place floor mats at entrances and exits—they collect and trap destructive substances that can be trailed into the house, like dirt, sand, oil, grit, asphalt, or even driveway sealer. Placing mats in high-traffic areas—in front of vanities, kitchen sinks, and stoves—is an effective way to reduce wear.
What to Avoid: Wax, polish, oils, soaps, detergents, shine enhancers or varnish shouldn't be used on laminate. Applying cleaner straight to the surface of the laminate may cause staining—to avoid this, delicately spray it on a cleaning cloth or damp mop instead. Refrain from using cleaning machines like spray mops, steam cleaners or mops, or power cleaners. Always avoid mopping with water and dry up any water spills immediately.
Reference: