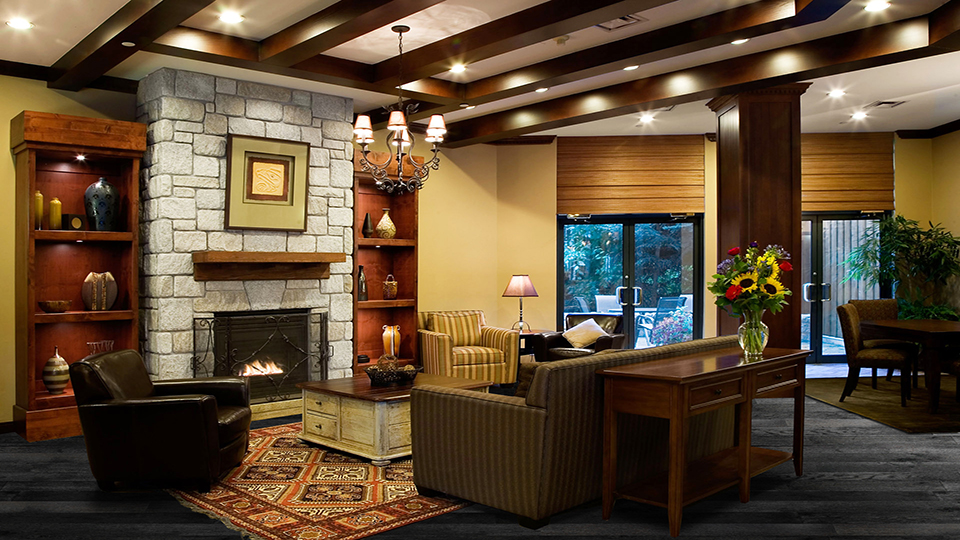 What is Laminate Flooring
Ferma Flooring answers some general questions about Laminate Flooring
All the Products
Antique Checked Brown has the geometric mosaic. it is usually long lasting and requires little or no maintenance Learn more
What is Laminate Flooring?
What's the history of Laminate Flooring? What's today's Laminate Flooring?
Laminate is a man made material that has been used in surfaces such as counters and back splashes since the early 1920's. Originally it was not strong enough to be used in flooring, but over time innovations in the manufacturing process refined the finished product and made it increasingly durable.
The first laminate flooring was invented in Sweden in 1977 by a company called Perstorp. In 1984 they began marketing this product in Europe under the name Pergo, and by the mid nineties it had spread to the United States. Today the word "Pergo" is almost synonymous with laminate flooring, although there are other manufacturers of this material.
Glueless interlocking laminate flooring was invented by two separate companies at the same time in Europe during the years 1996 and 1997. Because of this the Swedish company Välinge and the Belgian company Unilin have had a number of legal conflicts over the years. Today almost all interlocking laminate floors are sold by one of these two corporations.
Why Choose Laminate Flooring?
The Price: Laminate is considerably more cost-effective than buying hardwood, and yet its authentic, inspired-by-nature look makes it nearly indistinguishable from the real thing. If you want the hardwood look on a budget, laminate is the perfect pick for you.
 2. Versatility: Laminate is also known for its versatility. Our design team can replicate the look of any number of natural hardwoods, just by snapping the perfect picture and transferring it to the floor. We can also simulate natural textures and patterns, creating a look so natural no one will ever know the difference.
Finally, if you'd prefer to do it yourself, laminate would be the ideal flooring to install. The simple click-and-lock installation method is so easy you can do it yourself – you don't have to glue every single plank!
There are so many pros in choosing laminate. As the expert in all things flooring, we're here to help you make the best choice. 
Reference:
https://shawfloors.com/flooring/how-to/laminate/why-laminate/why-choose-laminate

http://www.diffen.com/difference/Hardwood_Floor_vs_Laminate_Floor