A Report on Safety Considerations in the Flooring Industry
In the early morning of April 26th,1986, the nuclear reactor at Chernobyl melted down, unleashing a torrent of radiation throughout the city and the surrounding miles of forest.
Today, that forest is slowly disappearing, not because of radiation, but because of illegal logging. According to a recent New York Times report, criminals are illegally logging the trees surrounding Chernobyl and selling them as lumber. 
While it is unlikely that your new wood floor came from Chernobyl, it is important that you know where your flooring does come from. When you remodel your home, you should make sure that your new wood floors are safe to walk on and legally sourced.
At Ferma, we make sure our wood comes from the best sources by strictly complying with the Lacey Act. The Lacey Act bans trading in illegally sourced wood products and imposes strict penalties on the people who do. For example, the government can hold you criminally responsible if you purchase illegally sourced wood floors. Even if you did so unknowingly.
When making the decision of where to buy flooring, safety and the environment deserve to be important considerations.
Our hardwood flooring is manufactured from timber that is selectively harvested and carefully inspected under sustainable forest management practices. We guarantee that all our products are in full compliance with the Lacey Act.
What else besides Lacey compliance should you consider before purchasing flooring?
Today, more and more people are considering economical alternatives to hardwood. Products like laminate flooring and engineered hardwood offer consumers more options. However, they also come with their own set of important considerations.
For example, last year the flooring industry was rocked by the news that some of the products sold by Lumber Liquidators contained levels of formaldehyde that were higher than permitted. People's new floors were slowly poisoning them.
The use of formaldehyde in the production process allows manufacturers to cut costs and sell their products below market value. Once installed, contaminated flooring slowly releases formaldehyde gas into the air. This can cause breathing problems and increase the risk of cancer.
For many consumers, alternatives to hard wood (like laminate flooring) can be a great option, but it is important to make sure that manufacturers are adhering to the highest safety standards. One way to ensure this is to check that a company's products adhere to CARB: the California Air Resource Board. CARB sets strict limits on the amount of formaldehyde permitted in flooring.
People decide to remodel their floors because they want to make their homes a better place to live. We commit ourselves to that idea at Ferma. That is why all our products are proudly CARB compliant.
We encourage our customers to make an educated decision about the products they are buying. Because of this, we proudly display our safety and environmental commitments on our website. Please review them here.
Summary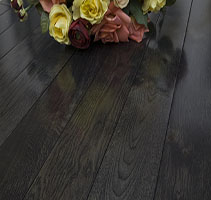 Article Name
A Report on Safety Considerations in the Flooring Industry
Description
Our hardwood flooring is manufactured from timber that is harvested under sustainable forest management practices. We are proud to be Lacey Act compliant.
Author
Publisher Name
Publisher Logo

Learn About Our
Find a Retailer