Maintaining Luxury Vinyl Flooring
FERMA's Luxury Vinyl Flooring is built with durability in mind. As such, it requires little maintenance when compared with other types of flooring. However, some basic regular maintenance can go a long way in regards to preserving your floors and helping them last. If you follow a few simple best practices, you can dramatically extend the life of vinyl flooring.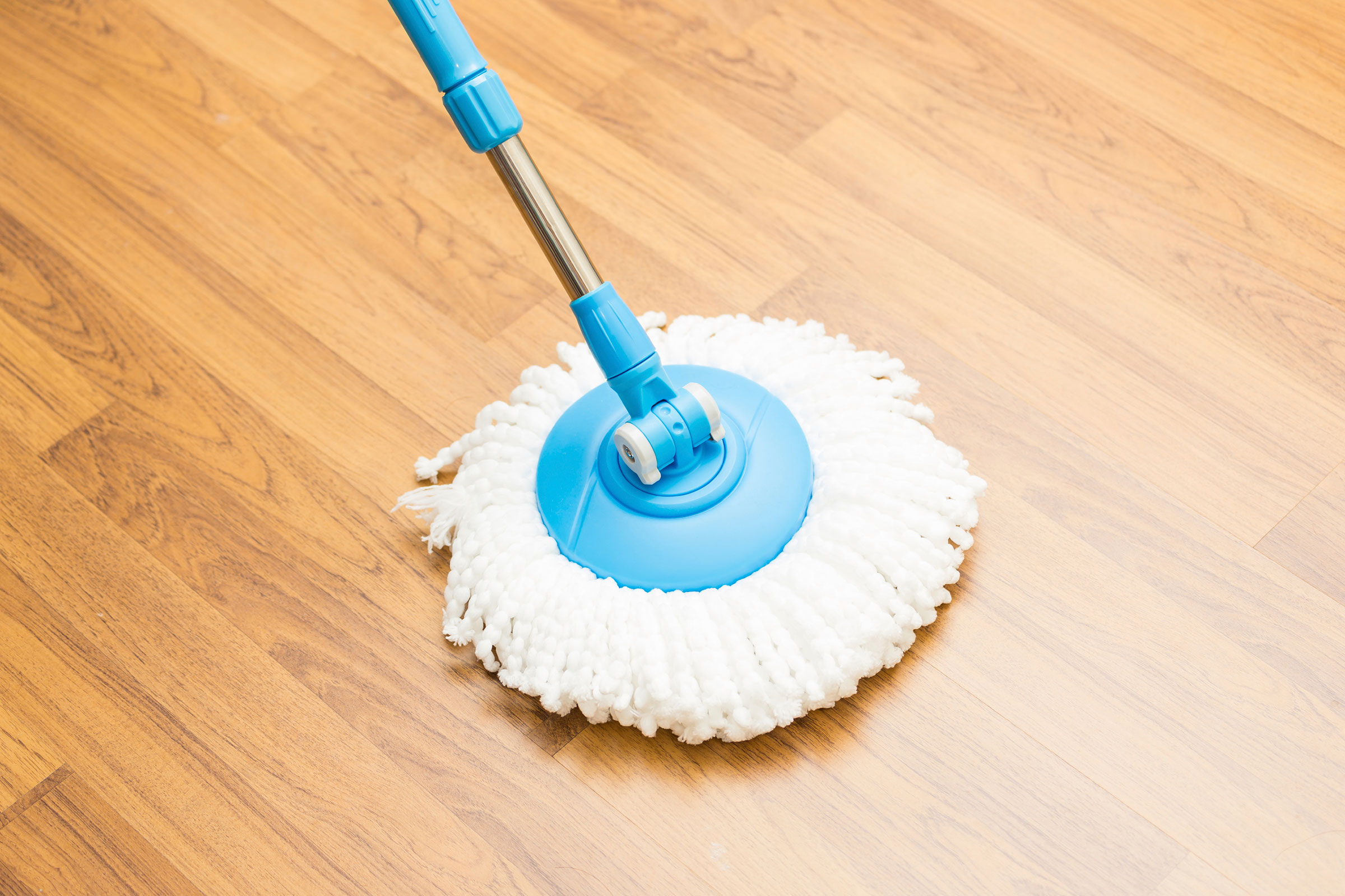 First, at FERMA Flooring, we're big believer in the acronym TOYS: Take Off Your Shoes! If vinyl flooring is exposed to excessive dirt and grit, it can eventually become worn down or scratched. Taking off your shoes or wearing a pair of indoor shoes goes a long way in terms of protecting your floors.
Alternatively, strategically placing floor mats is a great way to prevent tracking dirt through your home. Regularly sweeping and vacuuming keeps your floors protected and looking clean. Just be sure to not engage your vacuum's beater-bar; it can scratch the floor.
In addition, occasional mopping and polishing is a great way to preserve your floors as well. This can prevent small amounts of dirt from becoming ingrained into the vinyl flooring. However, be sure to use a diluted cleaning product. Alternatively, for a natural and effective cleaning solution, try mixing water with vinegar. Vinegar kills bacteria naturally, without the use of harsh chemicals that could potentially damage your floor or your health.
Finally, drawing your shades during the sunniest part of the day is a great way to preserve the life of your flooring. Sunlight can naturally bleach the color from vinyl and wood, so it is generally a good idea to limit your floors long-term exposure to sunlight.
If you follow these steps, you can ensure that your luxury vinyl flooring stays fresh, clean and looking brand new.
If you have any additional questions about maintaining luxury vinyl flooring, do not hesitate to reach out to FERMA Flooring. We will be happy to assist you.
Summary
Article Name
Maintaining Luxury Vinyl Flooring
Description
FERMA's Luxury Vinyl Flooring is built with durability in mind. However, basic maintenance is still important. Here's how to preserve it.
Author
Publisher Name
Publisher Logo
Learn About Our
Find a Retailer