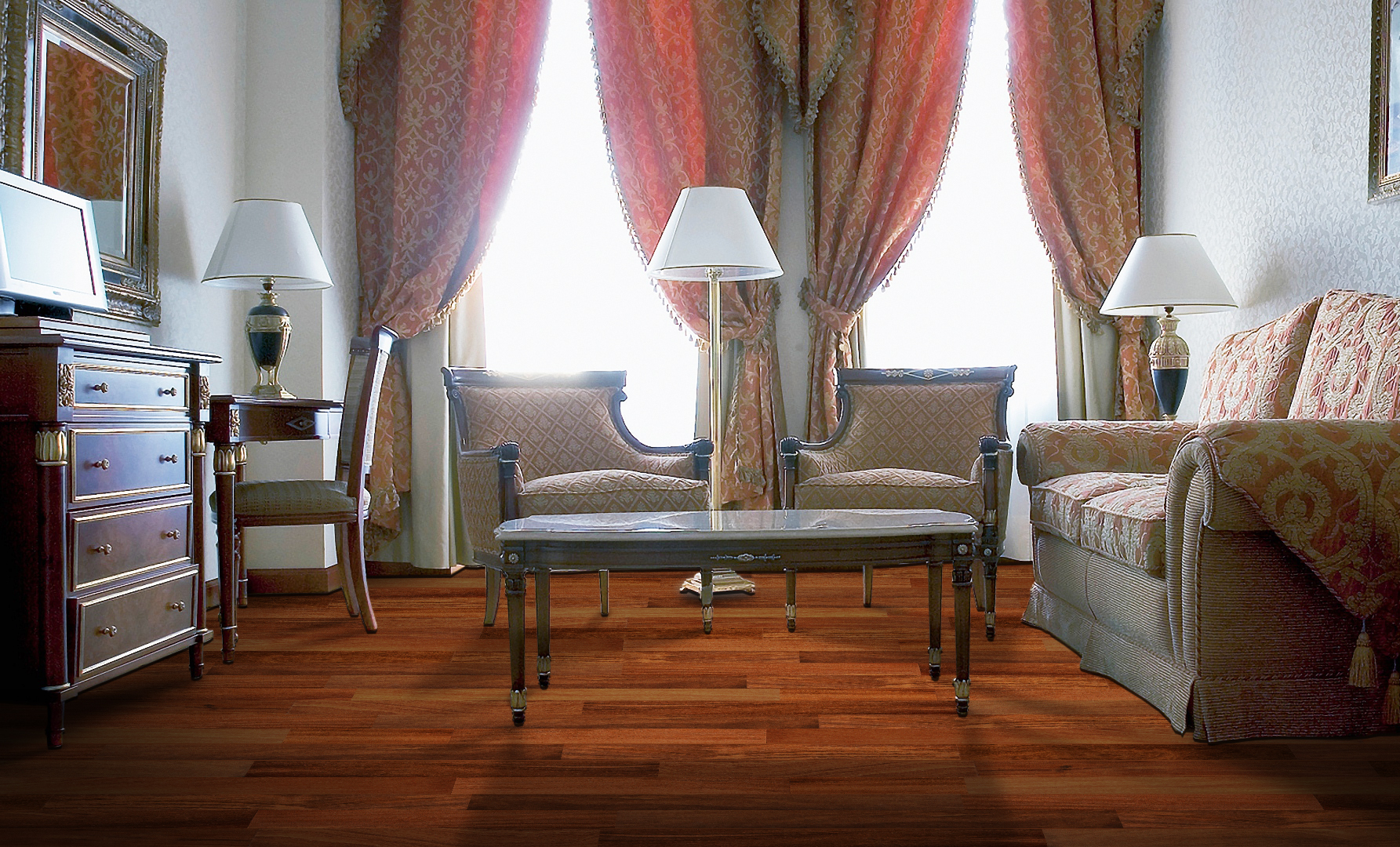 Luxury Vinyl Maintenance
Maintenance Procedures - Luxury Vinyl
Necessary steps for the long term performance of your FERMA luxury vinyl flooring:
Vacuum the floor frequently to eliminate the presence of solid particles (such as sand) which may damage and/or scratch the floor. (Caution: Use vacuum with beater bar turned off). Do not use electric brooms with hard plastic bottoms. Vacuum surface touching the flooring should have padding as to not to scratch flooring. The wheels of vacuum cleaner should be in good condition and cleaning accessories must be free of all abrasive particles that could scathe the finish).
When sweeping or vacuuming does not remove the dirt, mop the floor with clean warm water.  Rinse the floor thoroughly with fresh water. Do NOT use detergents, abrasive cleaners or "mop and shine" products. For spots or spills, wipe them up immediately and use the same technique on the spot as you would for the whole floor.
Use floor cleaning products especially made for vinyl flooring, that are PH neutral. Recommended floor cleaners such as W F Taylors Frest Floors, or Armstrong Once's Done No-Rinse Floor Cleaner Concentrate. There are many Vinyl cleaners on the market. Use only "cleaners", and not waxes or polishes. Follow the manufacturer's instructions for use.
The use of micro fiber or terry cloth mop heads is recommended.
Routine maintenance would include not only sweeping but vacuuming and dust mopping. Caution: Do not use a treated dust mop. (Mop treated with silicone, wax or other treatments may damage your floor finish)  Regular maintenance includes sweeping with a soft bristle broom or dusting with a dry microfiber mop. If the floor has beveled edges, vacuum with the beater bar turned off to remove dust from between the floor boards. Clean the floors periodically with a vinyl cleaning product.
Use area rugs in high traffic areas and pivot points.
Use of felt protectors under chairs or furniture is recommended. When moving heavy furniture (fridge, piano, etc.), Lift the furniture, and do not slide or drag across the flooring. If lifting is not possible, use protected plywood sheets, or equivalent and dollies, or place a thick rug underneath furniture legs before moving. What to use would depend on what you are moving. Use common sense, and protect your floors.
Check shoes regularly as a protruding nail from a worn or lost heel can scratch and puncture a floor. If you have pets, check their nails on a regular basis.
Required environmental conditions at all times: environmental living conditions 60F – 80F temperature, 35%-55% relative humidity. Optimum room temperature is 70F.
Use of rug or mat at all entrances. Removal of dirt and grit before it gets on the floor is best. Shake out and wash rugs and mats as necessary. Routine maintenance would include not only sweeping, but vacuuming and dust mopping. Caution: Do not use a treated dust mop. (Mop treated with silicone, wax or other treatments may damage your wood floor finish).
Care and Maintenance
To keep floors looking and performing well for generations, follow these guidelines. Individual maintenance schedules will vary depending on use, wear and tear, and lifestyle.
There are other steps that can help maintain the beauty of your vinyl floors.
Floor mats are a wonderful thing when it comes to protecting floors. Tiny particles, like dirt, can act like sandpaper and scratch your vinyl flooring. By placing a floor mat at each entryway and encouraging family members and guests to wipe their feet, the majority of dirt and grime will remain on the mat. Also it is suggested to put a floor mat or rug in any area where water or cooking grease may splatter or be spilled, like near the kitchen sink. This will hinder any possible damage.
Note that rubber-backed or non-ventilated floor mats or rugs can damage your floor. Many area rugs have backings that grip the floor but are unkind to floor finishes. The plasticizers in the backings actually damage the finish; it's a chemical change that will create a pattern you will see on the floor. Only rugs with a natural backing are safe to use on a floor.
Do not  steam mop your vinyl floor. Water and steam can dull the finish and even cause damage.
Clean sticky spots with a damp towel or sponge.  Clean spills immediately, and dry immediately.
Always avoid allowing liquids to stand on your Vinyl floor, and do not flood your floor with any type of liquid.
Put stick-on felt protectors under the legs of furniture to prevent scuffing and scratching. Replace these often as dirt and debris can become imbedded on the pad and act like sand paper on the flooring surface.
Avoid walking on your vinyl floors with sports cleats and high heels in disrepair, or other that may cause indentation in the flooring. A 125-pound woman walking in high heels with an exposed heel nail can exert up to 8,000 pounds per square inch. This kind of impact can dent any floor surface. Stiletto heels may cause denting in your flooring, as is not a warranty item covered.
When moving heavy furniture, do not slide it on the Vinyl flooring. It is best to pick up the furniture to move it and to prevent scratches.  Warranty exclusions with respect to rolling loads.  Our warranty excludes any problems associated with rolling loads.
Heat-producing appliances such as a refrigerator or range, or hot air registers emitting a direct flow of heat in excess of 120 °F, even intermittently, can scorch, burn, discolor or fade your floor. Cigarettes, matches and other very hot objects can also damage the floor.
Color Changes
Over time, prolonged sun exposure will cause floors to change color. Window treatments are recommended to shade your floors from the sun's harsh UV rays. We also recommend rotating area rugs and furniture regularly, allowing  floors to age evenly from UV exposure.
The Warranty does not cover natural color changes in the vinyl or finish, indentations, and/or scratches.
Avoid exposure to long periods of direct sunlight. Close blinds or drapes during peak sunlight hours. Floor covering subjected to excessive heat and light is subject to thermal degradation. Use appropriate precautions to minimize potential effects on the floor covering.
Oild or petroleum-based products can result in surface staining. DO NOT track asphalt-driveway sealer or automobile-oil drips onto the vinyl floor covering.
Pets: Trim your pet's nails regularly and keep any and all other sharp objects away from your vinyl floors. Also, pet water and food bowls should not be placed directly onto a Vinyl floor. Pet urine should be wiped up immediately and then wipe the area with a clean damp cloth.
Stiletto heels, or high heals may cause denting in your vinyl flooring, as is not a warranty item covered.
Do not use harsh cleaners or chemicals on the floor.
Do not use abrasive scrubbing tools.
Do not use detergents, abrasive cleaners or "mop and shine" products.
Vinyl Flooring, like other types of smooth floors, may become slippery when wet. Allow time for floor to dry after washing.
Immediately wipe up wet areas from spills, foreign substances or wet feet.
Luxury Vinyl Maintenance Download
Summary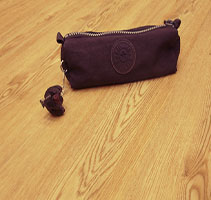 Article Name
Description
Take a look at necessary steps for the long term performance of your FERMA luxury vinyl flooring.
Author
Publisher Name
Publisher Logo