Waterfall Hickory – 3606WH

Note: Samples & pictures are the representation of wood flooring, but they cannot be used as an exact color or wood grain and character comparison. Wood is a natural product with imperfections and variations.
PRODUCT OVERVIEW
Adrift character, distinguished knots, intricate grain, Waterfall Hickory helps the homeowners to create a relaxed environment.
Click-Lock Installation: Floating by Clicking (Glue-less) Installation
1/5″ thickness
7″ width
Water Proof: our Luxury Vinyl Plank is 100% waterproof and durable.  
CARB 2 Compliant: This Product is in regulation with the formaldehyde standards. It ensures the air we breathe is healthy and free from carcinogens that can harm us.  
is an innovative entry level luxury vinyl flooring product. It is thermally constructed with a luxury vinyl top layer and an extruded SPC core. The luxury vinyl top layer is constructed from a UV coating on the wear layer. Underneath that, décor film gives the plank its natural wood look. Finally, an SPC (or Stone Plastic/Polyvinyl Chloride Composite) core made from limestone gives the product its dimensional stability and waterproofing. The flooring is an eco-friendly product without Formaldehyde. It is a fully waterproof product, which enables it to be installed in wet areas and not swell when exposed to water. Further, it makes it dimensionally stable and prevents it from expanding and contracting under normal conditions
Summary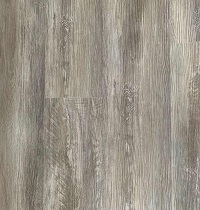 SPECIFICATIONS
Flooring Type
Luxury Vinyl Plank - Wood-Tek Flooring type describes the flooring category. Every flooring category suits specific room design need.
Collection
Vinyltrend Collections breaks down flooring type according to wood species.
Grade/Series
Wood Tek Series breaks down collection according to construction type or price range.
Finish
N/A The protective surface coating found on all flooring.
Hardness
N/A The density/hardness of the wood species and its ability to withstand foot traffic, children and pets will impact its wear performance, and will vary from species to species.
LOOK
Edge
Micro-Beveled Describes the way the hardwood and laminate board edges and ends are cut.
Surface Style
Registered Emboss Surface There are three type of surface style: smooth, handscraped, wire brushed.
Gloss Level
5% Gloss describes the shiny coating that adds a polished look to the floor's surface. Every flooring category (hardwood, vinyl, laminate) offers gloss levels (high, medium, low) from which to choose based on your room design and lifestyle.
INSTALLATION
Installation Method
Floating by Clicking (Glue-less) There are typically five installation methods: nail down, glue down, floating with glue, click-Locked, floating by clicking.
Acclimation
48 Hours The amount of time needed for adjusting to the surrounding environment in the room.
Additional Information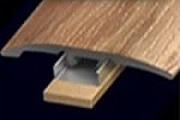 Slim Trend can be used as T-Molding, Reducer or Baby Threshold.
Available in: Luxury Vinyl Plank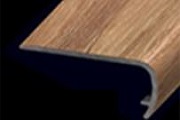 The stair nose molding (i.e. stair nose) sits at the edge of the stair steps to round out the edges for safety and aesthetic reasons.
Available in:   Luxury Vinyl Plank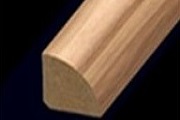 Quarter round is a convex molding with a cross-section in the form of a quarter circle.
Available in: Luxury Vinyl Plank
Certificates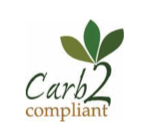 The ISO 9000 family addresses various aspects of quality management and contains some of ISO's best-known standards. The ISO 14000 family of standards provides practical tools for companies and organizations of all kinds looking to manage their environmental responsibilities. FERMA's flooring manufacturers are ISO 9001 certified, ISO 14001 certified or both respectively.